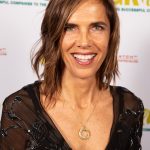 G.S. Gelato's Simona Faroni was a 2015 Pinnacle Award Winner!
Read about the accomplishments of 10 inspirational women who are taking business on the Emerald Coast of Florida to a new level with the 2015 850 Magazine Pinnacle Awards. This honor designed to shine the spotlight on women who have set high standards for themselves and exceeded them, who are a moving force in private business and nonprofit organizations that help the needy in our society, and who promote their communities.
Simona Faroni, co-founder of G.S. Gelato, speaks on her journey of creating one of the most influential and authentic gelato companies in America.
As the warm embrace of summer gives way to the gentle breeze of early autumn, there's a certain nostalgia that comes with the arrival of Labor Day. This transitional holiday offers a chance to [...]
  Guido Tremolini, President & Co-Founder of G.S. Gelato, was recently inducted into the Private Label Industry Hall of Fame – Class of 2023 in the Private Brand Innovator Award Category on behalf [...]