Does your grocery chain offer limited-time (LTO) products throughout the year? Do you want to expand your brand recognition through exciting new opportunities?
You may already be aware of G.S. Gelato's innovative packaging options and flavors that are offered year-round, but did you know we also have the capability to produce seasonal and LTO gelato, sorbet, and plant-based "ice cream" for grocery retailers in the United States? We can customize flavors, colors, inclusions, and variegates to create an exciting experience for your consumers and match your company's promotional initiatives!
We offer:
Fast turnaround – quick development & implementation
Full R&D capabilities
Brand continuity & loyalty
Quality & Safety
OU Kosher Certified Products
Flexibility
Unique flavors & packaging options
G.S. Gelato is a nationwide supplier for grocery retailers with private label products!
Trusted by the nation's largest and most well-known grocery chains, it is our mission to craft the best ingredients into extraordinary products for all retailers in the USA with a tailor-made program for seasonal/LTO gelato, vegan sorbet, and plant-based "ice cream"!
Contact us to discuss lead times, minimums, flavors, and more to set your store brand apart!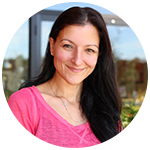 MEGI SIDLEY
Director of Business Development – Retail
Phone: (850) 243-5455
Email: msidley@gsgelato.com
Follow-us on your favorite social media platform to see day-to-day operations at G.S. Gelato! We share mouthwatering photos, fun facts, and an up-close look into our facility "freezing happiness" every day!