SOMETHING OLD, SOMETHING NEW, SOMETHING

UNIQUE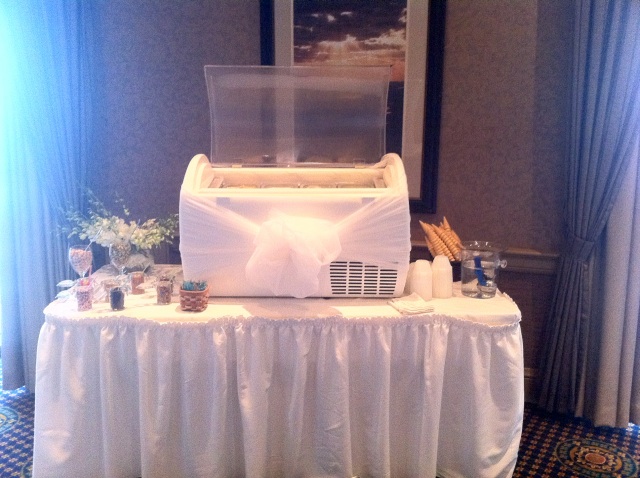 Make your event extra special with an authentic Italian gelato bar!
Treat your guests to an unforgettable experience with mouthwatering, ready-to-serve gelato, sorbetto, dairy-free gelato, and imported Italian desserts like tiramisu, creme caramel, cakes, and profiteroles! Perfect for any occasion!
Weddings
Company Meetings
Store Openings
Community Events
Anniversary Parties

Birthday Parties
Social Events
Holiday Parties
Family Reunions
Other Group Events
FLAVORS
Choose from our exclusive collection of gelato
and sorbet! Gluten & dairy-free options available!
EQUIPMENT
Choose from three portable dipping stations! Additional options are available for larger parties.
SUPPLIES
Everything you'll need, from cups and spoons, to serving equipment, cones, toppings, and more.
Provide as much detail as desired and we will reach out to you with options to make your wedding or other group events a memory that will last a lifetime!
For immediate assistance, contact:
GREG CAROBRESE
Director of Foodservice
(850) 243-5455
info@gsgelato.com