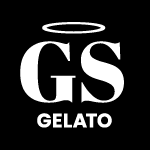 Website G.S. Gelato
G.S. Gelato & Desserts, Inc. is a wholesale manufacturer of authentic Italian gelato, sorbet, plant-based frozen desserts, and soft serve with national distribution in the foodservice and retail/grocery industries.
We are looking for a Gelato/Pastry Chef to join the Pasteurization Department located within our state-of-the-art, 50,000 sq.ft. manufacturing facility in Fort Walton Beach, FL.
Our ideal candidate is an organized individual with wholesale food manufacturing experience who is able to work in a fast-paced, semi-industrial manufacturing environment.
BENEFITS*
401k eligibility
Health Insurance
Supplemental insurance options
Paid time off
Holiday Pay
*Certain Eligibility requirements are required for the above benefits
RESPONSIBILITIES
Follow company recipes and procedures
Overlook recipes before making and communicate any discrepancies to R&D
Fix recipe mistakes, adding more solids or liquids based on required percentages
Maintain well-organized records
Schedules and assigns staff weekly
Communicate with Production Manager regarding scheduling of tasks and projected completion
Overlooks production schedule to create a 'Pull sheet' for upcoming ingredient needs
Notifies purchasing/inventory control of low ingredients
Perform weekly preventative maintenance on pasteurization equipment
Perform calibration verifications of thermometers and water counters
Perform verification of proper cleaning
Monitor equipment and report issues to maintenance department/ senior management
Responsible for performing opening/closing/ midday checklists
Forklift operation
Able to lift 60lbs continuously during shift
Ability to use a scale to subtract/add ingredients
Maintaining lot numbers of ingredients used
Responsible for maintaining and cleaning equipment
Follow and enforce safety and sanitation regulations
All other duties as assigned
SKILLS & QUALIFICATIONS
Must have semi-industrial food production/kitchen experience
Highly organized with strong attention to detail
Degree from a post-secondary culinary arts training program is desirable
Knowledgeable of ice cream/gelato ingredients and applications
Ability to understand and follow recipes and instructions
Experience with reporting and document control
Basic math skills
Ability to accurately measure ingredients with a scale utilizing the metric system
Must be able to stand and exert well-paced mobility for periods of up to eight hours in length
Able to work in a fast-paced dynamic environment and maintain deadlines
Experience managing inventory
Excellent verbal and written communication.
Ability to plan and prioritize work
Comfortable with responsibility
Understand and maintain hygiene and health standards and requirements
Ability to work independently and effectively manage own time
Able to lift 60lbs continuously during shift
Forklift operation
Knowledgeable of food allergens
SALARY
Starting at $44,000. Depends on experience.
APPLY NOW!
Please send a cover letter, resume, and salary requirements to the email address provided below.