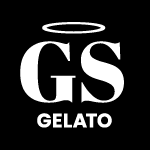 Website G.S. Gelato
G.S. Gelato & Desserts, Inc. is a wholesale manufacturer of authentic Italian gelato, sorbet, plant-based frozen desserts, and soft serve with national distribution in the foodservice and retail/grocery industries.
We are looking for a Research and Development Manager to join our team in Fort Walton Beach, FL. This position is the perfect long-term career opportunity for an organized individual working in the food industry who thrives in a fast-paced work environment and has a particular passion for creativity!
BENEFITS*
401k eligibility
Health Insurance
Supplemental insurance options
Paid time off
Holiday Pay
*Certain Eligibility requirements are required for the above benefits
RESPONSIBILITIES
Assisting in generating new product ideas and recipes
Modifying and improving existing recipes
Monitoring the use of ingredients, including additives
Ensure products meet guidelines and regulations, including specific compliance for certifications including OU Kosher, as well as Certified Vegan, USDA Organic, etc. (if required)
Evaluating nutritional values and sensory attributes (color, flavor, texture)
Designing processes for the production of recipes on a large scale
Collaborating with other departments, including QA, sales, marketing, and production
Ensuring strict hygiene and food safety standards are met
Identifying and choosing products from suppliers
Testing and examining samples
Creating labels with ingredients, nutritional information, UPC barcodes, etc.
Writing reports, reviewing microbiological results, analyzing data
Source Raw Materials from prospective suppliers
Keep an active database of all raw material paperwork once new raw material is approved; update any expired paperwork in the system
Analyze the new raw materials in finished gelato to ensure that they will work for the customer; work with purchasing to bring in comparable raw materials to set up secondary suppliers
Use customer feedback to source raw materials, or tweak formulations as needed
Keep Nutracoster up to date by inputting new raw materials and updating old raw materials as replacements become available
Create finished product specifications for customers
Interview prospective new hires that can work in the R&D lab
Ensure proper sourcing of ingredients for formula-specific formulations (dairy free, vegan, etc)
Actively & independently pursuing new information in regards to innovation, R&D, trends, regulations, ingredients, flavors, nutrition, etc.
Coordinate with programs to certify formulations (for example: Non-GMO, Vegan, Organic, etc)
Ensure that proper documentation is in place for the following finished product labeling (For example; allergens, Kosher, Non-GMO)
Keep up to date with the FDA, USDA, labeling laws to ensure we are following the proper guidelines
Also responsible for keeping up with certain portals for customers who request that we input our specs and nutritionals into their systems
SKILLS & QUALIFICATIONS
Excellent project and time management skills
Meticulous attention to detail and accuracy
Must be able to work independently as well as in a team
Strong verbal and written communication
Computer literacy, strong skills using MS Word, Excel
A level of creativity, and passion for advancement and innovation
Strong analytical and numerical skills
Ability to work in a fast-paced environment with ability to solve problems
Must have a relevant degree or experience in food science/technology, chemical engineering, biochemistry, nutrition, microbiology and/or research & development
Must be willing to relocate if currently outside Fort Walton Beach, FL or surrounding areas
SALARY
Starting at $65,000. Depends on experience.
APPLY NOW!
Please send a cover letter, resume, and salary requirements to the email address provided below.