GS Gelato is Kosher Certified! As the country's leading manufacturer of artisanal gelato, sorbet and plant-based flavors for foodservice and retail, we recently obtained approval to become a Kosher Certified facility under the supervision of the Orthodox Union/Kashruth Division.
"We are extremely proud to bear the Kosher symbol," says Simona Faroni, Co-Owner of G.S. Gelato. "When we moved from Italy to the United States, we only had one simple dream of producing authentic gelato and sorbetto, and here we are today expanding our capabilities, putting forth every effort to serve the entire population with products that are Kosher certified, dairy free, gluten free, plant-based, and more with the best ingredients sourced from around the world. It is an honor to offer these products to our customers, and to their customers in turn."
Kosher refers to foods that abide by Jewish dietary regulations. For a product to be certified as kosher, its ingredients and methods of preparation must be in accordance with Jewish law. Products that display the kosher symbol offer added value and trust for consumers as they shop without having to constantly read labels, knowing the certification ensures the product follows kosher guidelines. OU Kosher says most Americans eat some kosher food every day, but chances are they're not aware of it. The OU kosher symbol appears on close to 70% of America's kosher-certified foods, according to OU. Additionally, over $150 billion of kosher certified products are consumed annually, and spending continues to rise dramatically.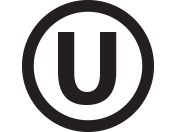 GS Gelato is Kosher Certified by OU Kosher, which provides certification for over 1 Million products in more than 8,500 plants worldwide. It is by far the world's largest kosher certification and kosher supervision agency. The symbol has become an increasingly important marketing device, which generates additional revenues by expanding the size of the market.  Certification gives a product a competitive edge that makes it sell faster, thus causing supermarkets to favor brands with certification. That also means that certification can lead to an increase in a company's private label business. Website: oukosher.org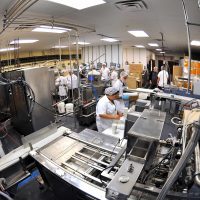 QUALITY IS OUR OBSESSION.
PASSION IS OUR SECRET INGREDIENT.