G.S. Gelato is the story of the living proof of love, passion, tenacity, commitment, integrity,
dedication, and the clear knowing that when you believe…
all things are possible
Our journey started in 1995, when after visiting the Emerald Coast of Florida, we fell in love with the area and the idea of the American Dream… During our visit, we noticed there was no gelato! Naturally, with Guido having an extensive background in food and my life revolving around the sales and marketing world, an idea began to take shape in our thoughts. Sometimes, at a very specific time in everyone's life, typically when some life changing event happens, we find ourselves feeling as though we have nothing to lose; a liberating occasion free from ties and fears. And so, in that instant, when you have a vision you think one of two thoughts: "What if it works?" or "What if it does not work?" You have to make one decision… you act. We chose to focus on opportunities. And life changed forever.
During this time, Guido and I were newly engaged, and together we felt like we could conquer the world. We packed up what little we had and moved to the United States in 1996.
Our goal was to create, produce and distribute Authentic Italian Gelato, offering the gift of an artisan experience to this beautiful country!
We chose Fort Walton Beach, Florida as the starting point on our new journey – to create and operate an authentic gelato factory.
We forgot a couple of details… it is shameful to say so… but we were so excited about our decision that we did not factor in that we did not speak English….
As we purchased the Italian equipment needed to produce authentic gelato, we were reassured by the manufacturers in Italy that the assembly, approval, and installation would be easy and the equipment would be approved in the USA. We did not know at the time that we were going to begin our tribulations.
Our dream was barred by unforeseen challenges. During the final inspection, the Department of Agriculture declined the approval of the equipment. The Italian gelato machinery had never been used in the United States and thus, there were no code guidelines to follow.
Devastated, we received strong suggestions to return to where we came from as "the machines would NEVER be approved."
Our goal was crushed by unrelenting obstacles. We could not speak the language, our equipment was not approved, and we received advice to let go such an impossible quest… as "they said it could not be done". For Guido and I, such was not an option. Gelato is an old tradition in Italy, with a history going back over 2,000 years.
While we were desperate (but in love!) and there was no apparent solution, we realized we had two options: 1. Give up and return to Italy or 2. Press forward.
Despite the resistance we faced, our love for each other and our drive to succeed gave us the strength to press on. "It cannot be done", became the fuel to propel us to prove differently.
WHERE THERE IS A WILL, THERE IS A WAY
At that time we decided to focus on the solution rather than the problem. When you believe, you don't have to see the entire staircase, you just have to take the first step. With unwavering faith, we did just that. The "how" began unfolding before our eyes…
While attending English classes in the evenings, we worked hard during the day bringing our equipment up to American code. Long hours of hard labor left us with frayed nerves and exhaustion. We continued to persevere, never losing sight of our goal. We found marvelous people that were willing to help, we learned English, and we focused on our dream. Most importantly, we focused on the outcome, not the process.
After fourteen strenuous months, our treasured Italian equipment was approved by both the Department of Agriculture and the Food and Drug Administration. It was the first and only equipment of its kind to be authorized for production of gelato for wholesale by any American federal authority.
We became the first manufacturer of authentic, artisanal Gelato and Sorbet in the United States of America.
That day was June 12, 1997. Our manufacturing license was issued.
Our love helped us overcome all odds. At G.S. Gelato, we continue our commitment to excellence that we have held for over 20 years.
Today, as the leading manufacturer of gelato for foodservice and private label, we welcome you to come along with us on our passionate journey in creating one of the world's most exquisite dessert creations.
Our story is not about proving anything. It is just about believing and not giving up. Growth is about stepping out of our comfort zone.
G.S. Gelato has been growing for 20 consecutive years. We always capture new opportunities; we reach for new heights; we are always on the cutting edge of innovation; we stay true to our commitment to quality; we live by the very same principles of integrity, honesty, passion, and commitment.
Despite life's challenges, we have learned that the only time you fail is when you give up…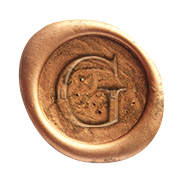 Grazie Mille,
Simona Faroni
Co-Founder
G.S. Gelato & Desserts, Inc.