Experience the gift of an authentic Italian creation! Gelato and sorbet manufactured in the USA with the first-ever imported Italian equipment for the foodservice and retail/grocery industries. Made with globally sourced premium ingredients, and crafted with passion for all to enjoy…
WHAT ARE GELATO AND SORBET?
Gelato is Italian ice cream. Made with milk instead of cream, it has less air whipped in and is served at a warmer temperature than ice cream, yielding a rich and creamy texture with intense, mouthwatering flavor.
• Naturally low in fat & no trans-fat
• Free from artificial flavors & colors & rBGH
• Gluten Free (most flavors)
• Twice as dense as ice cream
Sorbet is just like gelato, but made with fruit and no dairy. It's often confused with sherbet or Italian ice, but G.S. Gelato's sorbet is so smooth and velvety you'll have a hard time believing it's allergen-free!
• 100% Fat, Trans-Fat, Gluten & Dairy Free
• Free from artificial flavors & colors
• All natural & artisan
• Made with real fruit
KOSHER CERTIFIED | PLANT-BASED / CERTIFIED VEGAN OPTIONS
Describe your gelato and sorbet needs and a member of our team will be in contact with you for more information.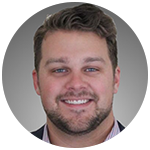 BRYCE MELCHIORI
Director of Foodservice
(850) 243-5455
bmelchiori@gsgelato.com
LinkedIn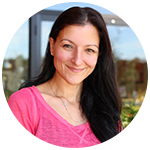 MEGI SIDLEY
Dir. of Business Development, Retail
(850) 243-5455
msidley@gsgelato.com
LinkedIn