G.S. Gelato's Plant-Based Frozen Desserts are the ultimate permissible indulgence! They are so smooth and velvety because they are crafted just like our gelato! With the same principles of authentic Italian gelato making, globally sourced ingredients are infused into each dairy-free base to create indulgent flavors that don't sacrifice taste! Less sugars, no artificial ingredients, non-GMO and Certified Vegan for absolute guilt-free goodness!
COCONUTMILK
Coconutmilk is a versatile ingredient providing antimicrobial and anti-inflammatory properties as well as health benefits such as immune support. Our premium coconut milk is globally sourced from Vietnam, and most of our Coconutmilk plant-based frozen desserts are Certified Vegan!
OATMILK
Our Plant-Based Oatmilk Frozen Dessert flavors are Certified Vegan, Dairy Free, Gluten Free, and made with clean label ingredients! They also offer many health advantages since oat milk is loaded with antioxidants as well as nutrients such as fiber, thiamin, and iron. A true indulgence for all to enjoy!
CASHEWMILK
Cashewmilk makes for an indulgent, buttery frozen dessert that still boasts amazing flavor while remaining dairy-free! Cashews are a powerhouse of beneficial vitamins, minerals, and antioxidants that give these delicious plant-based frozen desserts an added nutritional bonus!
ALMONDMILK
Almondmilk boasts a diverse nutritional profile and delicate taste, making it the perfect base for delicious plant-based frozen desserts! It is rich in vitamins and calcium & low in calories and carbohydrates! Almondmilk-based frozen desserts offer a buttery smooth texture that will make it hard to believe they're dairy free!
PECANMILK
What better base for a deliciously nutty non-dairy frozen dessert than buttery pecans! Pecanmilk yields a rich taste and a texture reminiscent of authentic gelato you'd find in a gelateria! Paired with naturally-derived sugar alternatives, this is the perfect base for a zero sugar, keto-friendly, nut-lovers non-dairy frozen dessert!
PEANUTMILK
Non-dairy frozen desserts to go nuts about! Peanutmilk is the perfect companion for nut-based flavors, increasing the intensity of the rich taste consumers crave! Paired with naturally-derived sugar alternatives, this is the perfect base for a zero sugar, keto-friendly non-dairy frozen dessert!
ALL OF THE FLAVOR, NONE OF THE GUILT!

CASHEWMILK
BASED
OATMILK
BASED
COCONUTMILK
BASED
ALMONDMILK
BASED
PECANMILK
BASED
PEANUTMILK
BASED
AMERICAN
ICE CREAM

*

Calories

180

180

180

210

170

190

360

Sugar
15g
16g
17g
20g
<1g!
0g!
28g
Fiber
3g
4g
6g
2g
4g
4g

0g

Zero Cholesterol

Zero Trans-Fat

Lower in Saturated Fat

Vegan / Dairy-Free

Promotes Cardiovascular Health

May Promote Healthy Gut & Blood Sugar Response
PLANT-BASED FLAVOR COLLECTION
Describe your plant-based frozen dessert needs and a member of our team will be in contact with you for further assistance.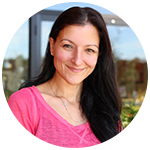 MEGI SIDLEY
Dir. of Business Development, Retail
(850) 243-5455
msidley@gsgelato.com
LinkedIn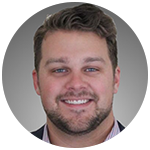 BRYCE MELCHIORI
Director of Foodservice
(850) 243-5455
bmelchiori@gsgelato.com
LinkedIn