G.S. Gelato Headquarters |

Foodservice Distribution Center |

 Retail Distribution Center
With over 26 years in the wholesale business, G.S. Gelato is the leader in foodservice and retail manufacturing with branded and private label capabilities.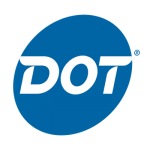 Between regional and national distributors spanning the entire United States as well as re-distribution through Dot Foods (currently only for foodservice), our gelato, sorbet and plant-based products can be delivered throughout the country. See the map above and contact us to find contact information for your specific distributor.
G.S. Gelato is proud to offer nationwide distribution through an expansive network of partners and re-distributors for foodservice and retail.
Let us help you get connected with a G.S. Gelato distributor in your area!
(*Required field)