G.S. Gelato & Desserts produces artisan, READY-TO-SERVE gelato and sorbet with absolute authenticity. It is with pride and passion that we dedicate our efforts to this centuries-old tradition. We use imported ingredients and equipment along with recipes and flavors to produce the most authentic Italian Gelato and Sorbet found in the United States.
WHAT ARE GELATO & SORBET?
GELATO
Gelato is Italian ice cream. Made with milk instead of cream, it has less air whipped in and is served at a warmer temperature than ice cream, yielding a rich and creamy texture with intense, mouthwatering flavor.
• Naturally low in fat & no trans-fat
• Free from artificial flavors & colors & rBGH
• Gluten Free (most flavors)
• Twice as dense as ice cream
SORBET
Sorbet is just like gelato, but made with fruit and no dairy. It's often confused with sherbert or Italian ice, but G.S. Gelato's sorbet is so smooth and velvety you'll have a hard time believing it's allergen-free!
• 100% Fat, Trans-Fat, Gluten & Dairy Free
• Free from artificial flavors & colors
• All natural & artisan
• Made with real fruit
BACK OF THE HOUSE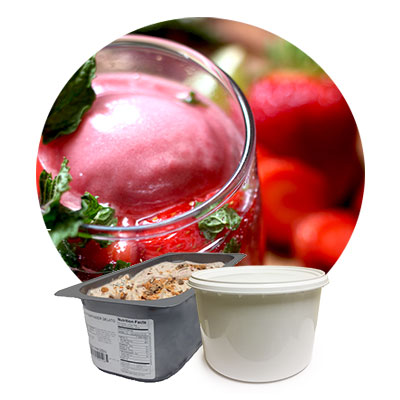 Our flavors come in easy-to-store foodservice packaging for back-of-the-house preparation. Perfectly enjoyed as a standalone dessert or paired with other drinks and desserts.
DO IT LIKE THE ITALIANS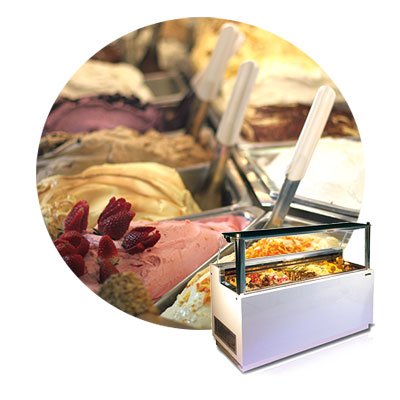 Display cases are a great way to showcase flavors to guests who eat with their eyes first. Our gelato display cases range from 2 to 24 flavor capacities.
Use the form to provide details of your foodservice needs.
For immediate assistance, contact:
Joanna Gurley
Inside Sales Specialist
(850) 243-5455
info@gsgelato.com