seamless development
from ideation to table…
G.S. Gelato manufactures private label foodservice products for distributors, restaurant chains, and other multi-unit locations. With over twenty years of experience in the industry, our research and development department works closely with culinary development teams to tailor the best gelato program to meet each of our client's preferences.
Use the form to provide details of your private label foodservice needs.
For immediate assistance, contact: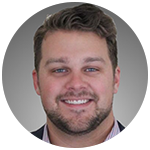 BRYCE MELCHIORI
Director of Foodservice
(850) 243-5455
bmelchiori@gsgelato.com
LinkedIn