For grocery, supermarket and wholesale chains that are looking for premium products without bringing in a private label program, G.S. Gelato will provide support with our exclusive controlled brand line. Francesca Gelato offers incredible value while providing Italian passion and superb quality.
As we know today, the first gelato was created during a blossoming Italian era where food, music, and art went through an unforgettable evolution that would set an indelible print on the history of the world.
We have searched back to the Renaissance period in Italy (in the early 1400's) to find a special token to be the ambassador for our magnificent product line. We found a coin… a precious coin with a beautiful F symbol…. which we called… Francesca.
The idea was to honor Francesco Petrarca, the poet and writer considered Father of Humanism, a philosophy that helped spark the Italian Renaissance…
Much like these unique treasures from ancient Italy, Francesca represents the sophistication, exclusivity, and quality of our premium line of controlled label products. It is a pleasure to share with you this gift of an authentic Italian experience.
Use the form to provide details of your controlled brand needs.
For immediate assistance, contact: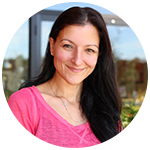 Megi Sidley
Dir. of Business Development
(850) 243-5455
msidley@gsgelato.com