ARTISAN GELATO & SORBET MADE IN THE USA
Offer your customers a lasting memory of amazing taste with authentic, ready-to-serve gelato, sorbetto, soft serve and desserts for foodservice. Choose from hundreds of flavors to develop the perfect customized program. Our products are produced with only the best all-natural, artisan ingredients from around the world.
LET US ASSIST YOU WITH A TURN-KEY GELATO PROGRAM
Premium flavors of gelato, sorbet, non-dairy frozen desserts, soft serve, imported cakes, tiramisu, & more.
Rebates and freezer/display case discount programs
Eye-catching marketing materials
Detailed training from our gelato experts
Customized programs and formulations
Assistance in packaging design and development
Private label packaging options available
Full logistics and distribution management
Turn-key gelato start-up program
Mouthwatering recipes
Unparalleled customer support
FOODSERVICE GELATO, SORBETTO, NON-DAIRY, SOFT SERVE & DESSERTS
Use the form to provide details of your foodservice needs.
For immediate assistance, contact: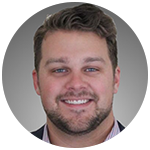 Bryce Melchiori
Director of Foodservice
(850) 243-5455
info@gsgelato.com